Bank Holiday Opening Times/Saturday Closure in August August 2017

Please note that our office and showroom will be closed on Saturday 26th August 2017 and also the bank holiday Monday, 28th August 2017. We will be open as usual from Tuesday 29th August 8am-5pm.


Bank Holiday Opening Times/Saturday Closure in December December 2016

Please note that our office and showroom will be closed on Saturday 10th December 2016. We will be open as usual this Saturday 3rd and the 17th December, 9am-1230pm and 8am-5pm weekdays until Friday 23rd December.

We will close for Christmas on Friday 23rd December and reopen on Tuesday 3rd January 2017.

We would like to take this opportunity to thank all of our customers for their on going business and to wish all of our customers and suppliers all the best for the festive season and for the New Year.





Bank Holiday Opening Times/Saturday Closure in June May 2016

Please note that our offices will be closed on Monday 30th May 2016 due to the May bank holiday. Our last day for despatch by courier will be Friday 27th May with deliveries by courier and our own vans resuming on Tuesday 31st May. Our showroom and office will reopen at 8am on Tuesday 31st May and operate our usual hours of 8am-5pm weekdays with our showroom/trade counter open Saturday mornings 9am-12:30pm.

Due to an upgrade in our computer system we will close for one day on Saturday 11th June 2016.



Bank Holiday Opening Times March 2016

With the Easter bank holiday weekend fast approaching we will be closed from Friday 25th March 2016 until Monday 28th March 2016 inclusive. Our last day for despatch by courier will be Thursday 24th March with deliveries by courier and our own vans resuming on Tuesday 29th March. Our showroom and office will reopen at 8am on Tuesday 29th March and operate our usual hours of 8am-5pm weekdays with our showroom/trade counter open Saturday mornings 9am-12:30pm from 2nd April. Keep your eyes open and let our staff know what you think of the refurbishment that will begin over the Easter weekend closure!




Closed for Stock Take 28/11/15 November 2015

Please note that we will be closed on Saturday 28th November 2015 for stock taking. We apologise for any inconvenience this may cause.
Our regular opening hours are Monday-Friday 8am-5pm, Saturday 9am-12:30pm.



Pledge Your Support To Improve Fire Safety September 2015


From 14th to 20th September 2015 it is Fire Door Safety Week. You can look out for local events at www.firedoorsafetyweek.co.uk that will be raising awareness about the importance of fire doors in protecting property and saving lives.

Building owners and end users are being targeted by the campaign. The aim is to educate and engage people about the importance of correctly maintained and installed fire doors. The fire door safety week website details a 5 step check that anyone can do. Click here to view.

You can follow and support the campaign on Twitter @FDSafetyWeek and #FireDoorSafetyWeek and for more details visit the website as noted above or email firedoors@bwf.org.uk



---
July 2014

Two of the South West's leading architectural ironmongery businesses are joining forces to seek further growth throughout the UK
By coming together, Spiller of Yeovil and DAI (Dorset Architectural Ironmongers) of Dorchester plan to gain an even stronger presence in the South West region and will be looking to expand throughout the country and online.

Spiller has a long history dating back 200 years, and is a major supplier of door handles, locks, window fittings and other ironmongery. Spiller also provides locksmithing services and is a member of the Master Locksmiths Association. DAI was established in 1993 and provides similar services to Spiller, while also specialising in electromagnetic door closers and access control equipment. Through its online trading arm Door Controls Direct, DAI's online sales have grown significantly over the past two years.
Now the two companies are seeking to combine their industry expertise. Spiller managers Gary Hewitt and Michael Trowbridge are joining DAI executives Sean Morrin and Guy Brewer on the board of DAI, along with local business entrepreneurs Danny Lillington and Trevor Smith and DAI non-executive director Simon Meyers.
Spiller executive directors Wilson Marshall and Chris Pearse will be retiring. DAI director Hugh Meyers will be retiring from the DAI Board.
Mike Trowbridge commented: "I know that everyone at Spiller and DAI would like me to thank Wilson, Chris and Hugh for their incredible contribution at both companies over the years. We all know Wilson and Chris are looking forward to spending less time at work to enjoy the fruits of their success and we wish them well."
Mike added: "The merging of Spiller with DAI is a fantastic opportunity for two South West businesses to combine forces and grow."
DAI's Guy Brewer said: "This is an exciting development. Each party brings different strengths and we believe now is the perfect time for us to come together to provide an even better experience for our customers, whether directly in our showrooms in Yeovil and Dorchester, out in the field, or online."
Although both companies have now merged as DAI, each separate brand will continue to trade as normal over the coming months, without interruption to service. Further announcements will be made in due course as Spiller and DAI combine their operations.


Should you have any queries regarding the above announcement please contact our office on 01935 432929







Hettich Partnership February 2014

Spiller AI is pleased to announce a closer working relationship with one of the world's leading brands and manufactures in furniture fittings.
Spiller can now supply all your Hettich furniture fitting requirements, from kitchen hinges, drawer runners to modern lighting and bedroom sliding door fittings. All at competitive rates.

Click here to view products on our website.
Cannot see the item you need? Then please call us with your requirements, we are confident we can help save you time and money.








Christmas & New Year Shut Down December 2013

The last day for ordering online this year is Thursday 19th December 2013. Any orders placed after this date will be despatched in the new year, from 6th January 2014

We wish all of our customers a happy and safe Christmas period and a prosperous new year









Proud Winners of GAI/RIBA Specification Award 2013 April 2013
On a bitterly cold Monday morning in the St Pancras Renaissance Hotel, London it was announced that we here at Spiller AI had been awarded the GAI/RIBA specification award 2012/13 for Public Health buildings. The award is for our work on a project in Cornwall for Children's Hospice Southwest in conjunction with the architects, David Wilson Partnership, at Little Harbour.
A stunning crystal award and certificate now graces our Yeovil office.


More information on the nomination process and assessment of projects can be found on the GAI website: www.gai.org.uk/specification
---



MLA Approved Locksmiths October 2012


If you're in need of a locksmith one of the first things you should check is if they are registered and approved by the Master Locksmith Association.
The MLA is the leading Trade Association for the locksmithing industry. In the absence of Government based licensing (meaning that anyone can call themselves a locksmith), the MLA can provide you with peace of mind through its licensing scheme. MLA licensed locksmith companies undergo strict vetting including criminal record checks and regular inspections to ensure quality. These companies are able to provide advice based on knowledge and experience, recommend products that are fit for purpose as well as provide professional installation and maintenance services.
Visit the new MLA website http://www.locksmiths.co.uk/ where you can easily find your nearest MLA registered company. Here at Spiller AI we are the only Master Locksmith Association registered company within 20 miles of Yeovil. Call into our showroom on the Pen Mill Trading Estate or call our office 01935 432929
---



Karcher Design Starlight Lever Offer September 2012

Karcher Design produce quality stainless steel lever door handles and accessories. This month we are pleased to offer their 'Starlight' lever handles at £24.99 per pair plus vat.

Click on the image below to take you to the stock page on our website for this lever door handle


---



Karcher Olympic Special Offer 25th July 2012

The 'London' set of lever door handles is a new model from Karcher Design, the German company which specialises in function and form in contemporary stainless steel ironmongery.

To mark the London games Spiller is offering the London design door handles at a very special price of £20.12p plus VAT for the duration of the Olympics. Click on the image below to take you to the stock page on our website for this door handle.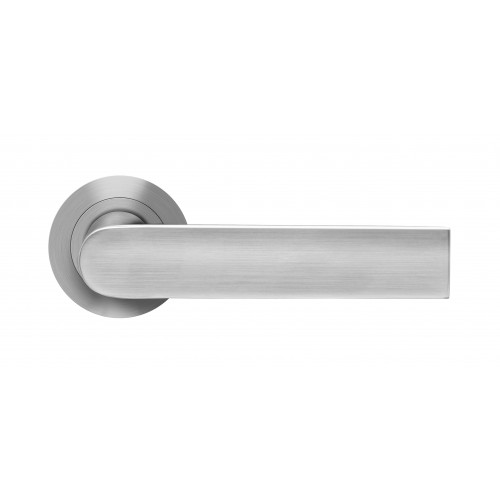 ---



Kirkpatrick Lever Handle Promotion - July Only 1st July 2012

In conjunction with Kirkpatrick Ltd we are pleased to offer an extra 20% discount on all styles and designs of their black iron lever door handles throughout the month of July.

All designs featured on our website - from Gothic to traditional - in the smooth cottage finish or the textured antique finish have 20% discount applied. Also delivery is free to UK Mainland when you spend over £60.

Latch backplates, lock backplates and bathroom lever handles are all on promotion so you can revamp the whole house with English made black iron door handles and save money in the process!

If you have any questions regarding this promotion or any of our products and services then call our dedicated web line 01935 443316